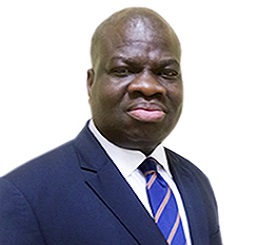 Mr Bayo Adeokun
MD/CEO
He is the Chief Executive Officer. He holds a Bachelors and Master degree in Economics from the University of Lagos, with specialization in Monetary Economics. Bayo Adeokun is a graduate of Cranfield School of Management; Cranfield University, UK. He commenced his working career in 1990 with Citi Trust Merchant Bank (now Union Merchant Bank Limited), where he worked in various departments including Treasury, Internal Audit and Corporate Finance. He worked closely with the then Federal Government Privatization Agency-Technical Committee for Privatization and Commercialization (TCPC). He left Citi Trust to join House Loans and Mortgages and later Highland Trust Limited. He is on the board of Omoba Farms Limited and Integrated Energy Services Limited. Bayo Adeokun is a member of Certified Pension Institute, Nigeria Economics society, Institute of Directors Nigeria, and Ikoyi Club.
Olayiwola Bello
Head, Internal Audit and Control
Olayiwola Bello holds a Higher National Diploma in Accounting from Yaba College of Technology. He is a trained Chartered Accountants with over 15 years working experience in Banking and Manufacturing sectors. He had worked at Management level at Yaliam Press limited, Onward Paper mill Limited, Oasis Saving and loans Limited and Intercontinental bank Plc ( now Access Bank) with leadership experience in Internal Audit and Risk management.
He had participated in project team engaged in business process re-engineering /re-structuring involving implementation with a view to enhance effectiveness of internal controls of organizations. He attended several courses, seminars and workshop on Enterprise Risk Management and Internal controls .
Abdul Adejoh
Head, Production
Abdul is an ardent professional with over thirteen (13) years' experience in different areas spanning through card personalization, Card Issuing, Business/product Development and Electronic/Web Payments technology. He has worked with several companies in Nigeria like Chams Plc, Card Centre Nigeria Limited, Sagem- Orga West Africa and 3Line Card Management Limited where he held different positions. Before joining Epayplus, he was the Head of Card Issuance & distribution at 3Line.Abdul is a graduate of Statistics from the Federal Polytechnic Idah with upper credit honors.He studied at The Strategic Business School Lagos where he acquired a Certified Senior Strategic Management Professional Certificate in Strategic Management. He is an Alumnus of the Lagos Business School where he graduated from the Senior Management Program (SMP). He is also an Alumnus of UL TS Training Academy, Dubai from their Card Payments Course Program where he acquired a certificate in Card Payments (Issuing and Acquiring)
Lanre Babalola
Head, Quality Control
Lanre holds a Bachelor and Masters Degrees in Economics from Olabisi Onabanjo University and University of Lagos respectively. She is a lead QMS Auditor and vast in ISO QMS installation and maintenance.She has over 10years QMS audit experience cum training in different sectors spanning from manufacturing, Telecommunications, Healthcare, Banking, Insurance, Engineering and Oil & Gas. She is also an Associate member of Chartered Institute of Personnel Management.
Rotimi Ojo
Chief Technical Officer
A dynamic and highly experienced information technologist with a very broad range of strategic and operational management skill gained with blue chip organizations within the banking & e-Services sector. Thorough knowledge of all facets pertaining to e-payment, network Design and implementation. A highly motivated individual with excellent organizational and leadership skills and a proven ability to deliver against key business metrics. He holds a Bachelor's degree in Computer Science from Federal University of Technology Akure and Master in Business Administration from Lagos State University. He is a member of Nigeria Institute of Strategist Management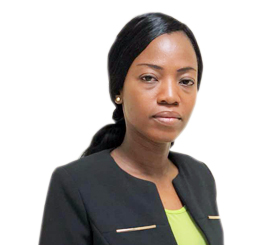 Kehinde Dahunsi
Head, Finance
Kehinde is a Chartered Accountant with over 7 years working experience and demonstrated success in Corporate Finance, Financial Reporting, Strategic Financial Management, Cost Management, Budget Planning and Control, to mention a few.
She holds a Bsc. Accounting from the prestigious Obafemi Awolowo University, Ile Ife in 2007 and had undergone various trainings which include International Financial Reporting Standards (IFRS) training with SIAO, Financial Modelling with Lagos Business School and a host of others.
She started her working career with First City Monument Bank as a marketing officer.
Kehinde joined Electronic Payplus Limited in 2012 as an Account receivables officer and rose from this position to her current role as the Head of Finance & Accounts department as a result of her brilliancy, tenacity and ability to deliver results within given timelines.
She is also a Certified Information System Auditor.